INTRODUCING DOGAN LASTIK GROUP
Dogan Lastik Group is a family owned business, based in Turkey with its headquarter in Gebze - Kocaeli, running various rubber-related companies and factories with a consolidated turnover totaling to more than 60,000,000 Euros, 1/3 of which is realized in Turkey, 1/3 derived from international contracts and exports, mainly to Europe and 1/3 through the joint ventures and collaborations.
The main investments are Tekno Kaucuk Sanayii AS" and ADT Elastomer Cozumleri Sanayi AS while the entity holding the companies' shares for the group is Dogan Lastikcilik Sanayi ve Ticaret AS. The group also owns adt Elastomer Akademisi AS founded as an academic institution for the industry.
Origins and Name: "Dogan" + "Lastik"
"Dogan Lastikcilik Sanayi ve Ticaret AS" shares belong wholly to the members of Dogan family. The firm was founded by Mr. Sukru Dogan in 1959 and in 1978 the second generation, Yavuz Dogan took the lead together with his younger brother Oguz Dogan, assigned to be involved more in the tire retreading activities.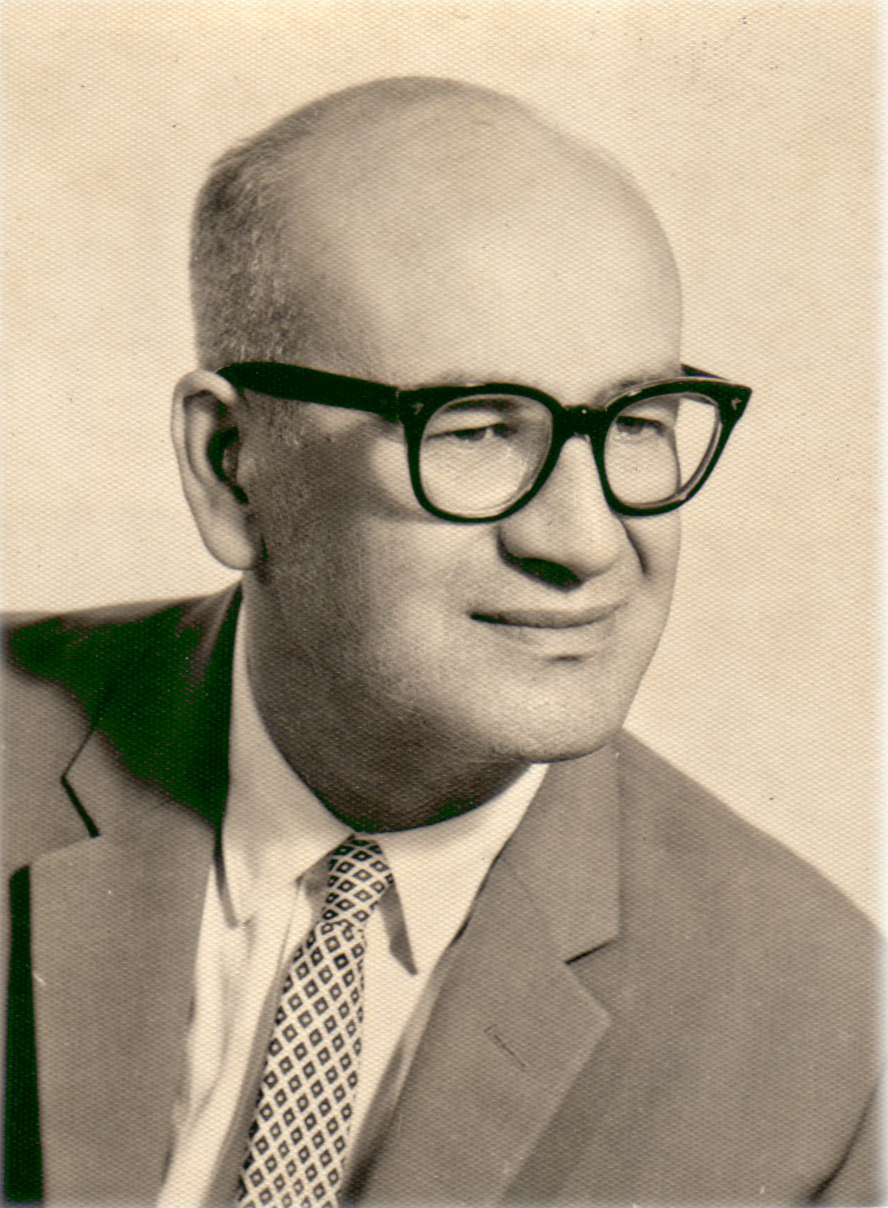 Younger brother Oguz and Yavuz Doğan, late 1970s
Early in 2000s the third generation, Bozkurt Dogan and Cem Dogan, the two sons of Dr. Yavuz Dogan started to take several responsibilities in the boards of the group companies and/or in executive committees.
At present, Dr. Yavuz Dogan, who succeeded the founder and has grown the group to what it is today, still possesses the controlling shares of the group companies. He is a Chemical Engineer graduated from Darmstadt Technical University and has obtained a PhD degree in Polymer Science from the Istanbul Technical University.
Dr. Dogan, who speaks German, English and Spanish, has been a long-time member of Deutsche Kautschuk Gesellschaft, was a member of ISO - IstanbulChamber of Industry (www.iso.org.tr/Home) Rubber Professional Committee. He was elected member to the Chamber Assembly and was also the founding Board Member and Chairman of the Environmental Specialization Board. He initiated the founding of Rubber Association of Turkey (www.rubberassociation.org) and functioned as Board Member for many years. He also served as Chairman for GOSB - Gebze Organized Industrial Zone, an Industrial Park where morethan 100 multinational companies have factories in operation (www.gosb.com.tr/en) including Tekno Kaucuk headquarters, factory and also the R&D Center.
History
"Lastik" means both in Turkish language: mainly "tire" and also "rubber" in the daily language. Dogan family and Dogan Lastik Group were always in rubber, tire and tire retreading business.
Sukru Dogan was one of the leading tire importers in 1950s importing Fulda tires. Since those early years, it was a tradition for each family member to start active business life through training in Fulda Tire Factories in Germany.
The first industrial activity of Dogan Lastikcilik Sanayi ve Ticaret AS back in 1959 was tire retreading as well as manufacturing of retreading materials. In the first twenty years the company expanded both in terms of new products, mainly Bicycle Tires and Motorcycle Tires in cooperation with United Hungarian Rubber Plants (Taurus) and also exports were extended to new markets such as Middle East, Cyprus, and Germany.

It is important to note that until the end of 2004 tire retreading, bothhot and cold, has been a major branch of the business and Dogan Lastikcilik Sanayi ve Ticaret AS represented Tip Top Stahlgruber and also cooperated with Ellerbrock Reifenrunderneuerungs-Technologie for producing and offering precured retreads in Turkey to serve the local market while also using them in their own retreading premises.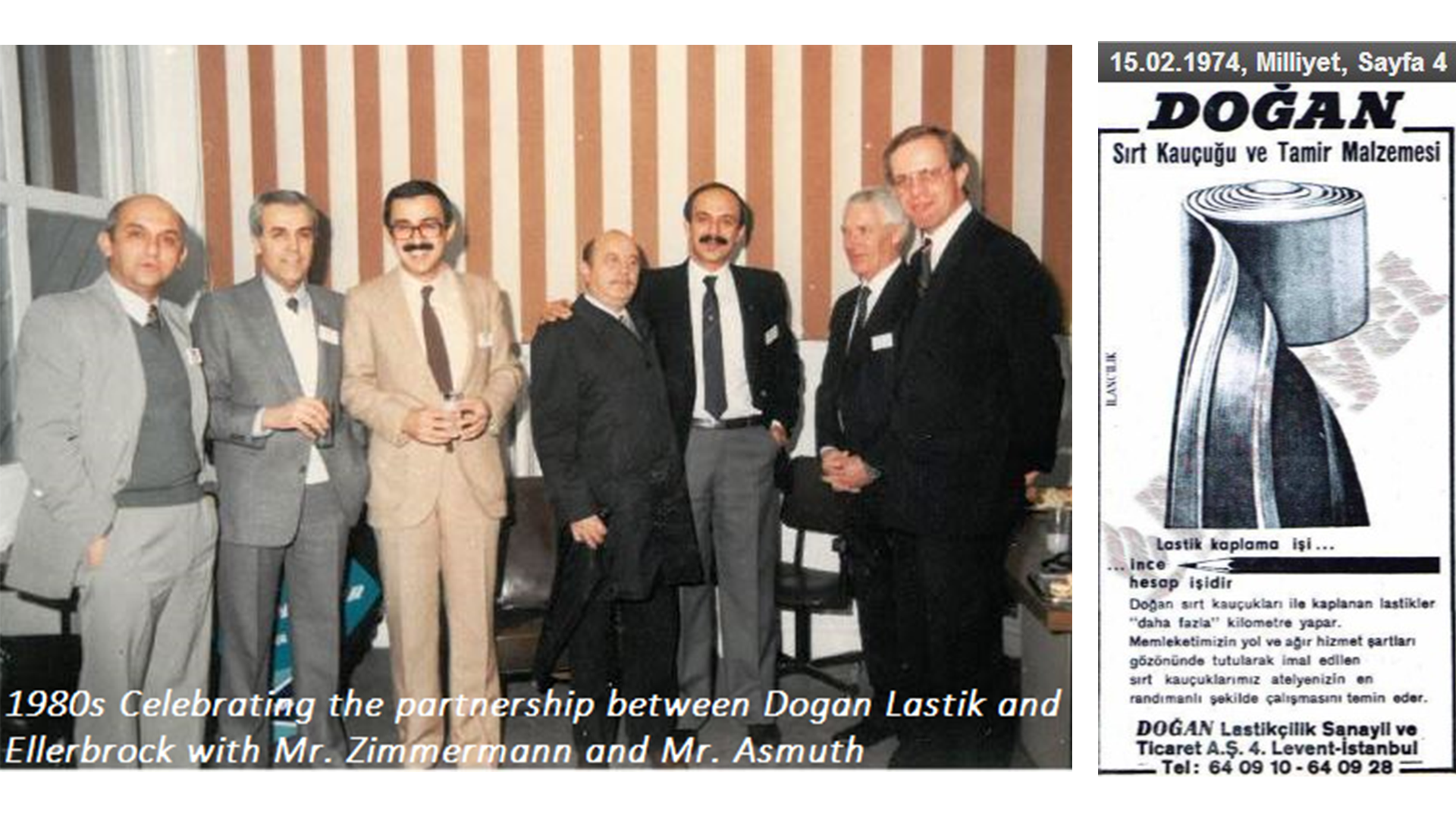 Pioneer in the industry
Dogan Lastik Group has always been a pioneer in the Turkish Rubber Industry to introduce the latest technologies and to come up with state-of-art solutions and business models. For example in 1975, when Turkish Fiat Company (TOFAS) announced to localize its production, Dogan Lastikcilik Sanayi ve Ticaret AS was the first company to implement injection molding machines for the rubber parts required.
Always pioneering to respond to the needs of the market, but also anticipating forthcoming requirements and looking forward to innovate and create value, there has been analyses and assessment about industries and products to focus on. Hence a well deliberated strategic plan to shape the future, years 2000 and beyond were laid down, resulting in moving the operation from the original location in Istanbul to an Industrial Zone nearby, while reorganizing to meet the challenges of a new era.
After moving to the new premises in Gebze, 60 km east of Istanbul, and uponrestructuring back in 2000, the operations were assumed inTekno Kaucuk, a new entity (Tekno Kauçuk Sanayii AS), while Dogan Lastik Group would be the governing entity holding the shares, overviewing the activities and also paving the way for new investments.
Managers as Partners – Shaping the Future
One of the signature approaches of Dogan Lastik Group is that in its major investments a certain number of shares are allocated to the key staff members as it is the case with Tekno Kaucuk and ADT Elastomer Solutions. This enables their sharing of the vision and their participation in the mission of the Group and Companies with full commitment.
The involvement of minority shareholders who are not family members into the operation with their own ideas and opinions creates processes for thedaily life successes as well as for a bright and secure future of Dogan Lastik Group as well as the Companies.
This spirit and vision and mission are fully conveyed to and shared by allthe members in the community of Dogan Lastik Group, in each and every company, business unit and factory, and very proudly…